Cheongam Folk Museum is a place that stores memories of more than 12,000 artifacts. The saying that all usage shines only if it is in the suitable location fits the museum quite well. The historical traces of original usage, rather than items reproduced for an experience of the past, greet the visitors.
Hello, director. Please tell us about Cheongam Folk Museum.
It is a place organized by simple and fun stories from which the footsteps of our ancestors can be learned in an easy-to-understand manner. It is constituted of 5 themed exhibitions and a stroll path outside along wild flowers. It also displays the scenes of our daily lives from the 50s to 90s so the name of a "life museum" may be more suitable than a "folk museum" (smile).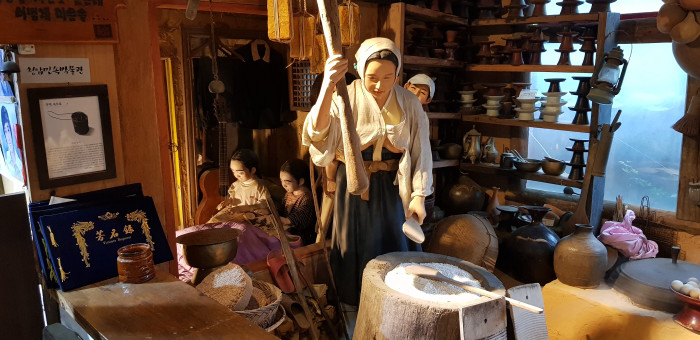 What was the drive behind establishing Cheongam Folk Museum?
It wasn't something that began with a special sense of duty. I just started to collect one artifact after another based on my concern for our old relics that continuously disappear as well as expectations of their scarcity that increases over time. I enjoy and love collecting things, which has made this place as it is today.
Are there any difficulties in running a museum on your own?


I have concerns rather than difficulties. The museum is being operated based on a system through which profits generated elsewhere are invested here, but I don't know how long this can last. My son is currently managing the museum, but management and preservation afterwards is what worries me.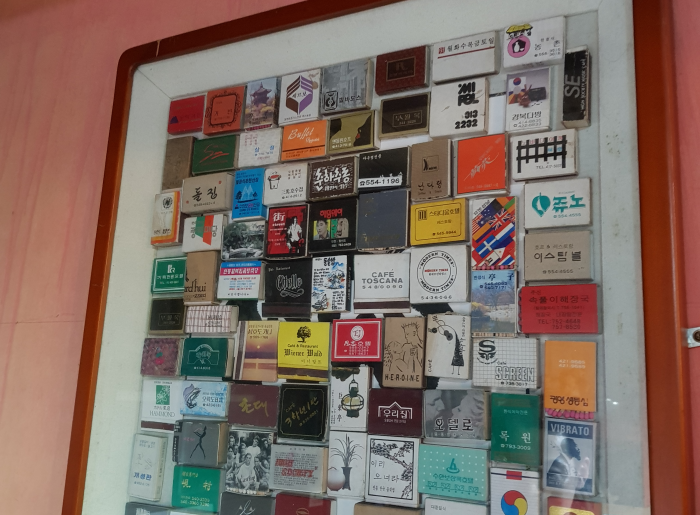 Do you happen to remember the first item you collected?
Of course, I do. Though there are almost no dabang, or teahouses, left today, they were extremely popular when I was in college. The sole means for advertisement for a dabang was matchboxes on which the logo of a dabang was printed like an ad. I began to collect many items starting with this matchbox with advertisements.


Do you have any special standard for collecting exhibit items?
No, there is no standard. I do not collect items according to a specific standard for exhibition because they are not for sale. Instead, I collected things that suit my identity and the space. Even though a great item comes into our museum, I do not accept if there is no available space or it is difficult to be managed.
Aren't there many who wish to purchase the exhibited items?
Quite a lot. But none of the exhibited items are for sale, so I kindly ask them to visit again to enjoy the place.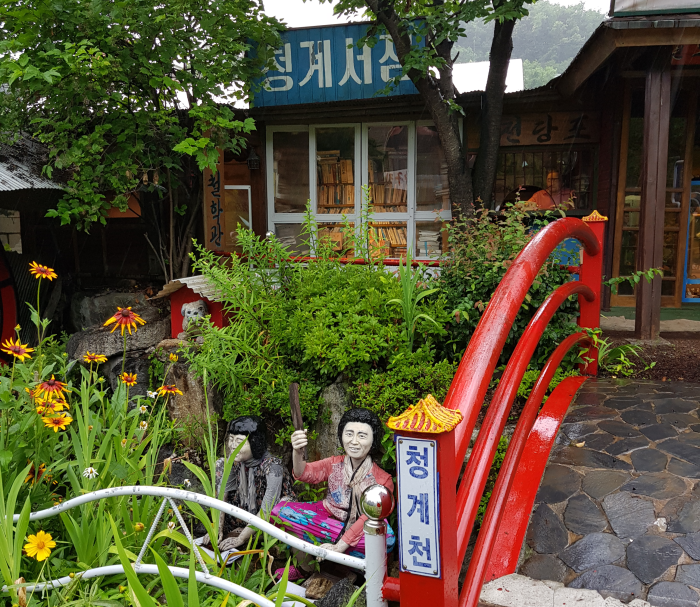 There must have been a countless number of visitors but is there anyone that you remember the most?
I run this museum but it is not my job. So I am often somewhere else for work but there was once a visitor who came to Korea for the first time in a while and waited for me for 2 to 3 hours. He held my hands with tears in his eyes, thanking me for creating a great space with old items. He is the visitor I remember the most and, after meeting him, I thought to myself that I did something good by creating this museum.
There are many themes at Cheongam Folk Museum. How did you design this place?
There were limitations in reproducing spaces of the past by theoretical study alone. Ideas about this space are the by-product of my own experiences. Though you can look up information about the past online or in books, it may be different from what it actually was at the time. For instance, the size of a jjinppang, or a steamed bun with red bean paste filling, today is similar to that of a fist but, when I was young, it was in the size of my face. Such elaborate details cannot be reproduced if you have not experienced it yourself. If my memory is not sufficient, I ask those who are older than me for an advice. If the items that I have collected are not placed in their proper locations, they are of no use. They shine and become genuine when they are placed at the right places like in the old times.
Many museums with the theme of "past" have been established in recent years as "old-fashioned" has become popular. What makes Cheongam Folk Museum different?
We recreate and use old home products. For example, we grow lotus flowers or plant flower trees on stone mortars that were used to grind barley to use as flowerpots or manufacture meal tables out of kitchen doors. Old items easily go rusty even if they are left unused so we recreate their usage for exhibits.
How do you manage the great number of items at the museum?
Because there are many items here that are old, we perform frequent disinfection. I thought that the disinfectants may be harmful to human body as the visitors remain in a closed space to walk around and view the exhibited artifacts so, despite much efforts required, we use wormwood or pine needles obtained in the nature for disinfection. We also ventilate the air frequently to maintain cleanliness.
Lastly, how would you like Cheongam Folk Museum to be remembered from now on?
There is no government assistance to be honest even though the items here are national heritage. If the place does not disappear and is operated based on professional management, I think it will become a cultural space with greater significance. I wish to preserve Cheongam Folk Museum as best as I can to maintain the place to be where many people recollect their memories for a long time.
Written and photos by Ko Yeon-joo

Website www.cheong-am.co.kr

<Copyright(c)2002 GGC All rights reserved.>