Located in front of Galdae Plaza at the center of Heyri, White Block is a gallery that hosts exhibitions of Korean artists to support their creative activities in its studio. At this must-see gallery known for handsome structures and sensual exhibits seated within Heyri Art Valley, we met up with Mr. Lee Soo-moon, the Director of White Block.
Please introduce us White Block.

White Block settled down in Heyri in 2008 when "Studio," a residence for artists, was formed. A residence was built before an art gallery. I wished to increase the level of expertise of artists at Heyri Art Valley and wanted the facility to grow in scale. I also wanted to decorate the exhibition space properly and construct the building that fits right in Heyri Art Valley.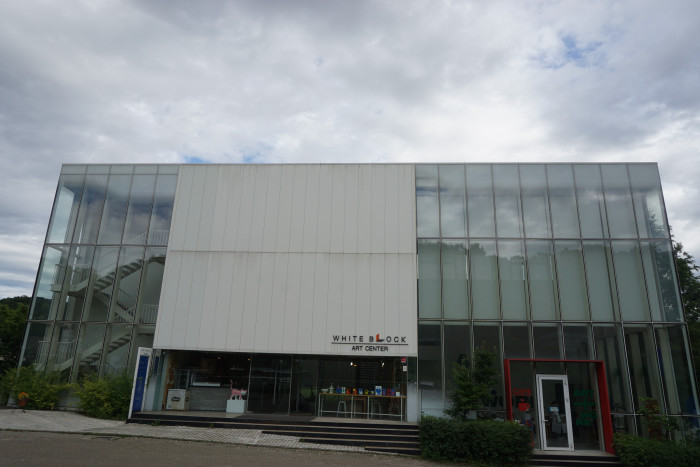 The structure in the form of a white box is impressive.
Construction of White Block was completed in the spring of 2011. It was to be designed according to the characteristics of Heyri and to form harmony with the surrounding scenery because it is located at the core of Heyri. So we went through a designation design through which we invited prominent architects for a design contest, which resulted in a good-looking building. In 2011, we received an architectural design award by American Institute of Architects. During the initial design stage, we tried to build it in a different way compared to existing exhibits, aiming to establish a complex culture space where not only art exhibits are held but also people can experience various forms of art such as plays and music concerts. Last summer, we hosted a classical performance as well.


Is there a reason why you started a residence prior to a museum?
There are more than 20,000 students graduating from arts colleges every year. Though demands are high in the design industry, a little more than half of the total are in fine arts, and, eventually, only 5% of them still use brushes after some time. Artists often do not have guaranteed livelihood, or even future, and the conditions of their studios are quite bad as well. That is why I wanted to set up studios for them.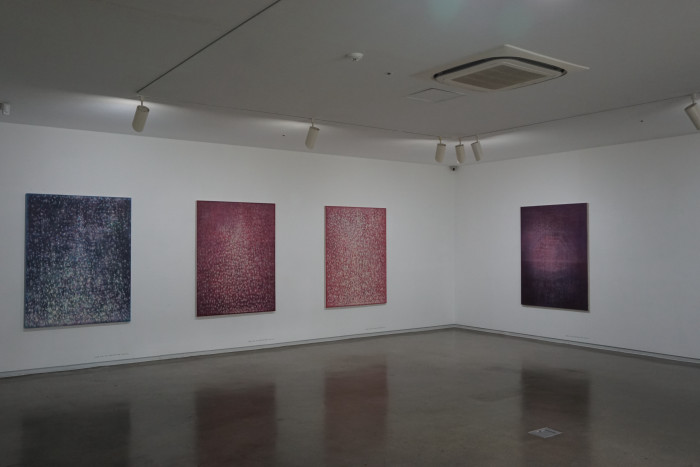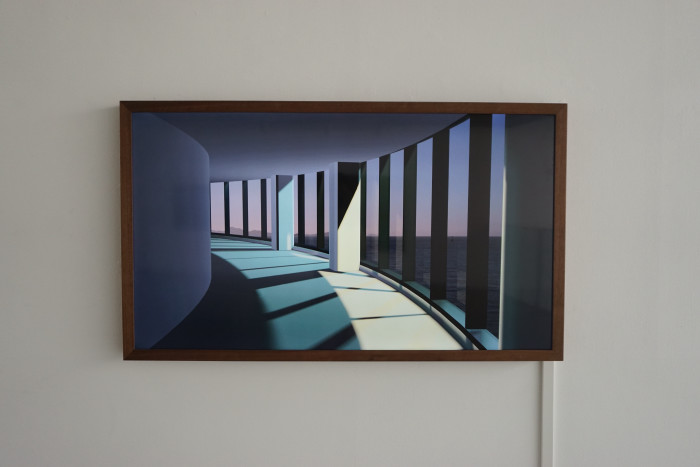 What are the criteria in selecting resident artists?

The residency is for famous artists between the age of 35 and 45. Artists who have been in the business for about a decade may experience an internal conflict around this time in their lives. So the residence provides a place for them to mingle with one another and build strength in decision making for continuation of their respective careers. It would also be nice to bring all confusion and concerns that artists have within themselves and resolve them in the residence.

I heard that you have set up a creation village for artists in Cheonan as well.
The move-in began this past May. When we held a contest for Heyri studios, the competition was 20 to 1. Thanks to a great amount of interests, we naturally decided to open up another studio, this time in Cheonan. We try not to place any burden on the resident artists; instead, we want to create an environment in which the artists can work in a comfortable manner. Then, we educate artists on what they currently lack such as presentation skills for them to be able to describe themselves and their works.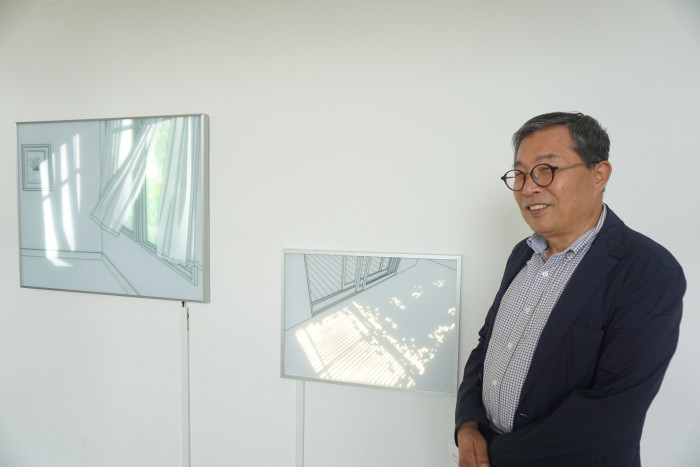 What is the source of your strength to continue to support artists?
I have always been an entertainer since when I was young. I started acting in plays in the 1st year of middle school and my play career continued through college and white-collar days, and even after I founded my own business. Then, I felt the need to be serious so I produced <Empress Myeongseong the Musical> along with Writer Yi Mun-yol and Director Yoon Ho-jin. I used to act when I was in school, and since then I have been planning and producing. Nowadays, I play clarinet in an amateur orchestra. Even though I am not talented in arts, I always wanted to support artists because anyone with a strong will can do anything.

What kind of exhibits are mostly hosted at White Block?
All of the ones we host are planned exhibits. We aim to hold at least six exhibits every year with the works of Korean famous artists and our resident artists. A lot of people visit Heyri so we also develop programs for them to easily encounter art.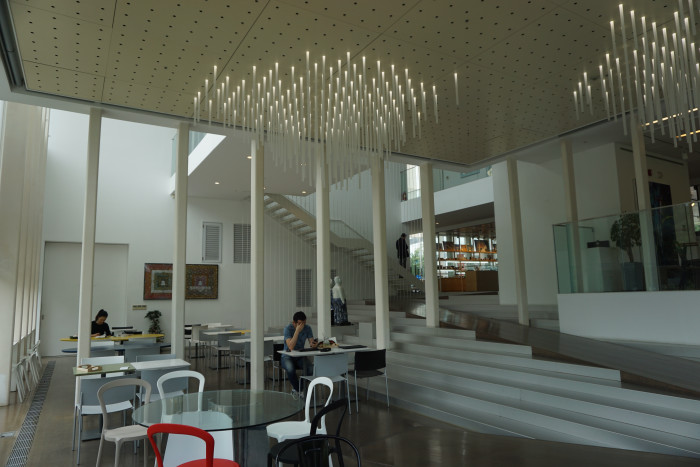 Is there anything you put an emphasis on when you plan an exhibit?
I want to put on exhibits with substance. We can definitely host international exhibits but we try to host the ones that can sufficiently showcase the works and abilities of Korean artists. Normally, an exhibit at a museum or a gallery features a talk but we question whether the ordinary audience is really interested in what is being talked about. By continuing to go over even the smallest details, we think about what the audience really desires. Instead of overstating and making it more difficult than it needs to be, we attempt to produce substantial exhibits.
In that regard, <Phase of light> seems like an exhibit that the general audience can approach with a greater ease. It also blends well in the building.
Every exhibit requires a direction. White Block has not only broad spaces but also those with different heights. Because of this, the works on display must match well with the environment. With a greater amount of time and efforts we put into this, a better exhibit would result. Next up is the results report exhibit by the resident artists at Heyri Studio. Our exhibition schedule is already filled for the next three years.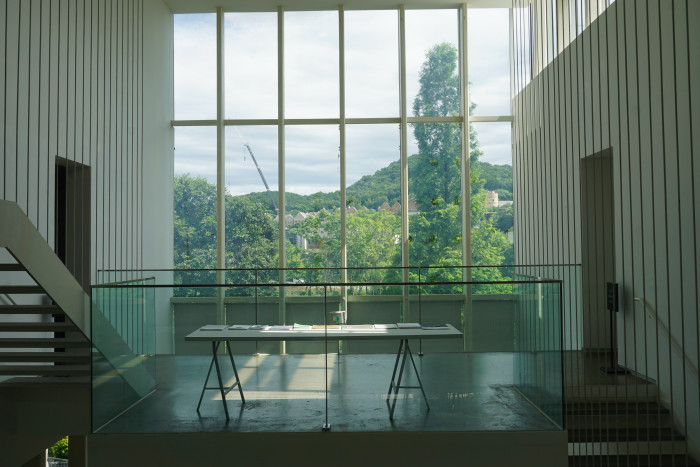 How will White Block look in the future?
If we continue to host one exhibit with substance after another rather than trying to become a big hit overnight, I think we will be a museum that many people will visit. We will also continue to assist the activities of our artists. I don't want to be impatient. Who knows? A decade from now, a world-renowned artist may be born in White Block. I also wish the staff of White Block to work with a sense of duty. By developing and nurturing the staff members, I want them to lead White Block someday. Yes, I am thinking of passing the torch to someone else in the future.


Written and photos by Park Hee-eun

Website whiteblock.org

<Copyright(c)2002 GGC All rights reserved.>