In 1960s, people who worked near the American military base close to Odeng Sikdang used to bring different types of meat such as ham, sausage, and bacon to the restaurant, which were then put on a pan and stir-fried for sale. Kimchi and traditional sauces then started to be added to suit the appetite of Korean people and eventually transformed into a soup, which is how budaejjigae was created.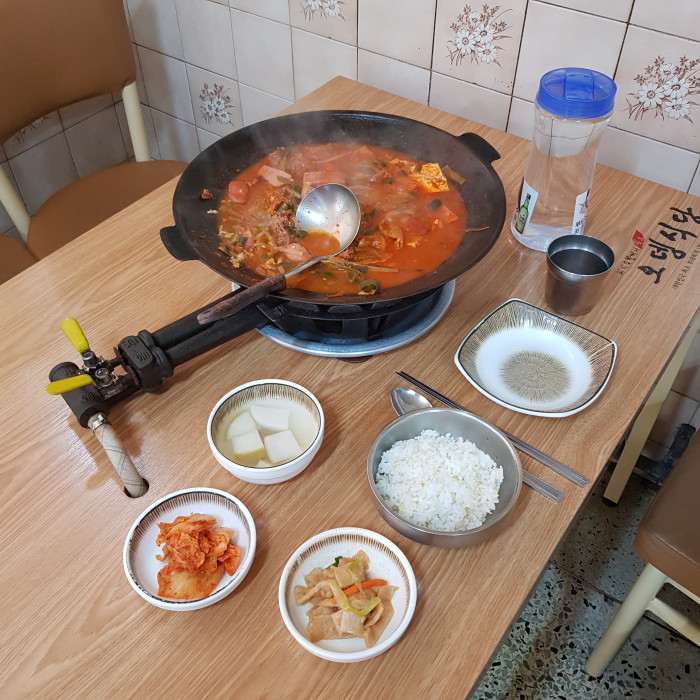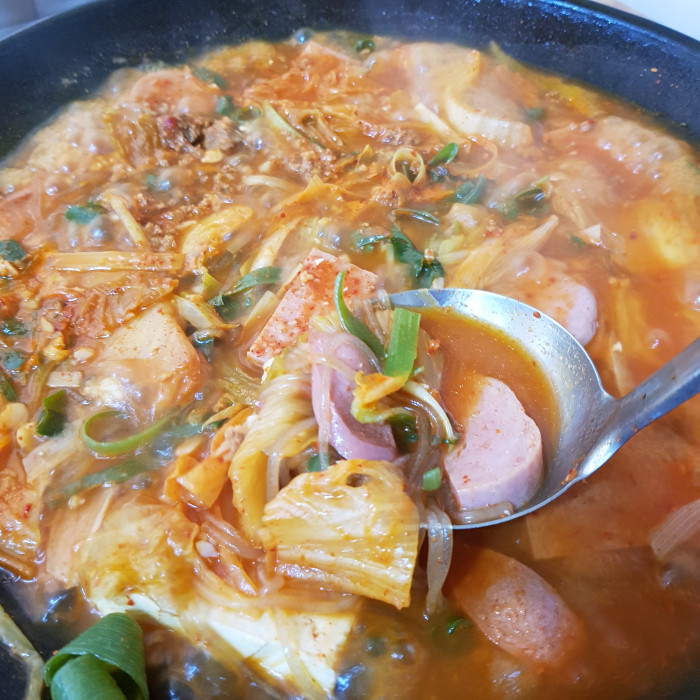 Odeng Sikdang, which was just a snack cart at the time, did not move from its birthplace, and later opened up a restaurant where the cart used to be. The name stems from the snack cart days when they called it "odengjip" because they could not include the term, "budaejjigae" in its name, and now the title of the place has slightly changed to "sikdang".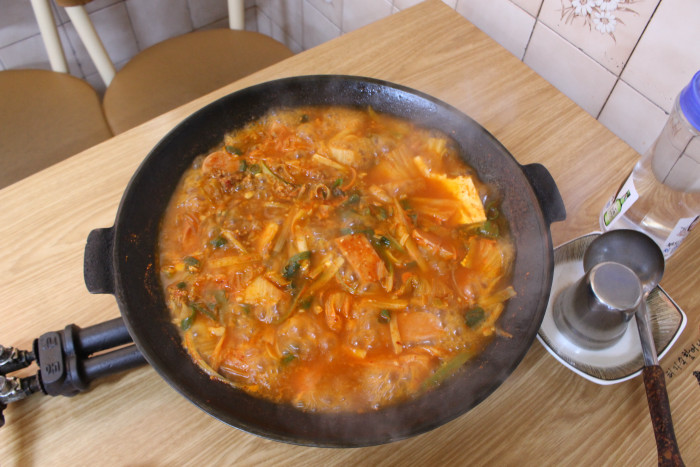 Unique thing about Odeng Sikdang is the container it uses to boil budaejjigae. Unlike other restaurants that normally use burners and pots, Odeng Sikdang utilizes small iron pots and controls fire with gas valves. The way the fire is controlled is quite interesting. The entire iron pot is heated by using two sources of fire, one on the inside and the other on the outside. If you boil budaejjigae for an extended period of time, it becomes too salty and spicy, which results in refilling the broth; budaejjigae at Odeng Sikdang, however, is neither salty nor spicy even if it is boiled for a long time. Also, the proper saltiness of the dish is maintained by salinity contained in ham and sausage so no additional seasoning is needed in the broth. Thus, customers may enjoy budaejjigae of a clean taste even during a long meal and elongated period for boiling.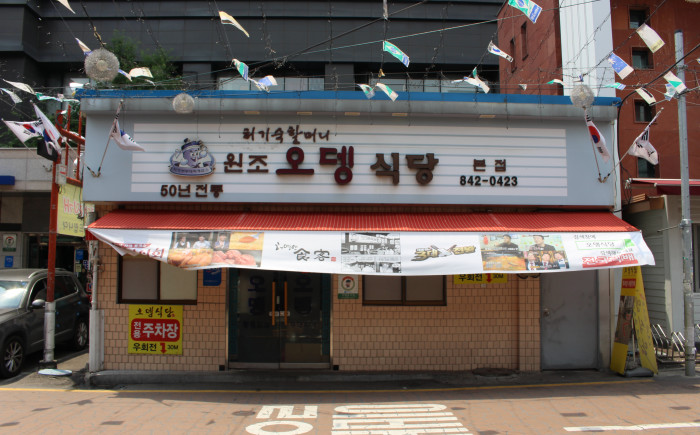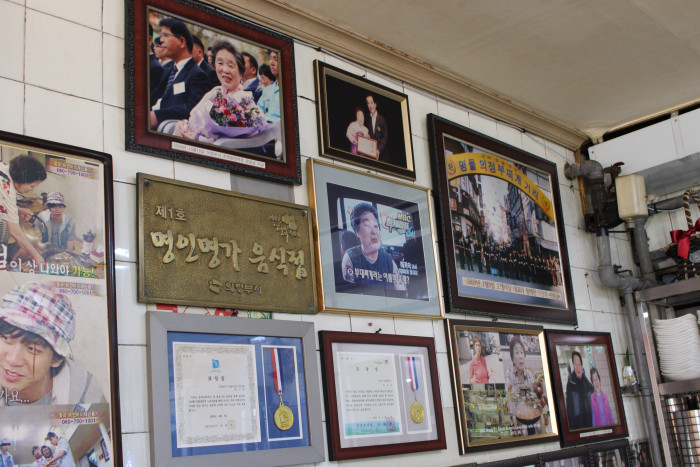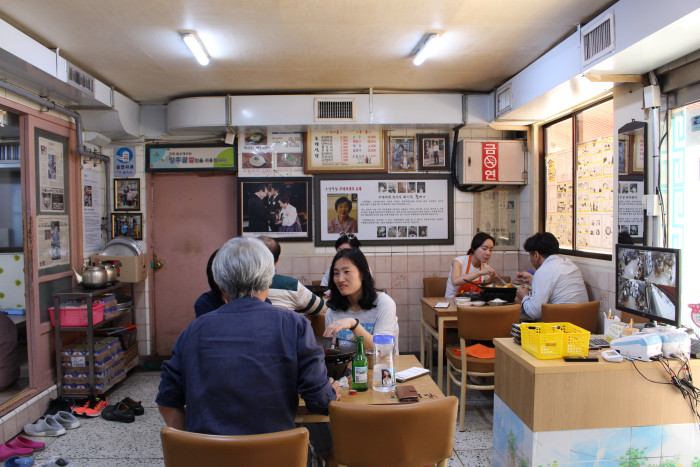 Its reputation as the the first master restaurant in Korea has been carried over three generations. It was introduced in not only numerous TV shows but also an episode of Sikgaek, a famous cartoon written by Mr. Huh Young-man. There are many branches throughout Seoul in addition to the main restaurant in Uijeongbu so people may taste the delicious budaejjigae of Odeng Sikdang either by take-out or delivery service.

Written and photos by Ko Yeon-joo

Website www.오뎅식당.com

<Copyright(c)2002 GGC All rights reserved.>