The most useful sense for remembering something is the sense of smell. What fills Sansawon is not the countless number of sauce crocks or Sansa trees; it was the scent of liquor generated during a fermentation process. Everyone who visits Sansawon where liquor ripens will remember this space and the rich smell for a long time.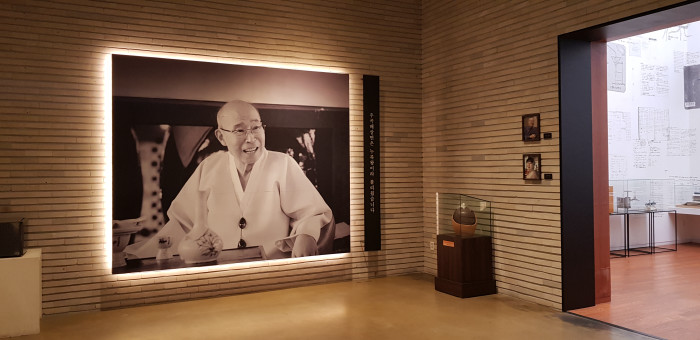 Hello. First, please tell us about Sansawon.
Hi, my name is Lee Saeng-hwan, the Part Leader responsible for the overall management of Sansawon. Sansawon is a culture center operated by Baesangmyeon Rice Liquor Brewery, and the name in Korean means, "garden of Sansa trees." Even though it is a place run by a liquor company, the purpose of Sansawon is not sales. Instead, it aims to offer a variety of experiences and tasting sessions to increase people's understanding on liquor. One of our most popular liquor brands that many people know about is Sansachun, named after the Sansa trees.
Is there a reason that Sansawon was established in Pocheon?
The most essential aspect in making liquor is water. In addition to Sansawon, there are many liquor and water manufacturers in Pocheon because the city is a catchment area. We brew our liquor by using the water from bedrock of the mountains that surround Pocheon.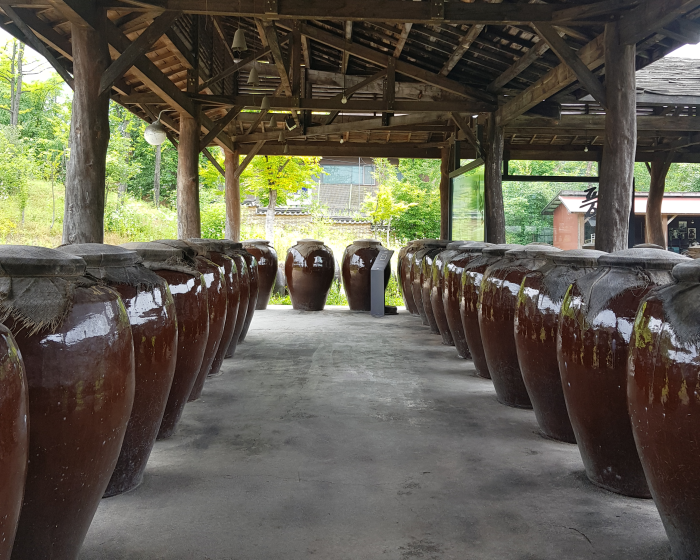 I see many sauce crocks in the garden. What kind of liquors are contained in these sauce crocks?

Many visitors think that the sauce crocks are for fermentation of liquor but it is actually going through a distillation process. The sauce crocks are a place for the liquor's storage that does not require filtration.
I heard that different kinds of liquor may be tasted at the tasting ground. What are the most popular types of liquor here?
These days, many people prefer sweet and sparkling liquors such as Simsul and Bingtanbok, which have added carbonic acid to bokbunja, or black raspberry wine. Makgeolli of Neurin Maeul Yangjojang, which even has stores in Seoul, is also very popular.

Could you explain more about the process of making gayangju made at Sansawon?

Our ancestors used to call home-brewed liquor as gayangju. At Sansawon, gayangju is produced by rice, water, and yeast. The process of making liquor is actually quite simple. Cook rice in a hard-boiled manner, mix it with yeast and add water to the container before a 7 to 10-day ripening stage. Then, it becomes a liquor. Simple, right? The entire time to brew a liquor takes only about 50 minutes, but we host education on liquor prior to the brewing experience so the program in total takes about 2 hours.
I think you probably have tried making liquor yourself. How was the taste?
I brew liquor as I conduct the Gayangju experience, but I don't personally make and drink liquor at home because it does not taste good and sweet like the ones sold at the market. My liquor is actually dull to be honest (smile). So visitors often add fruit juice or honey.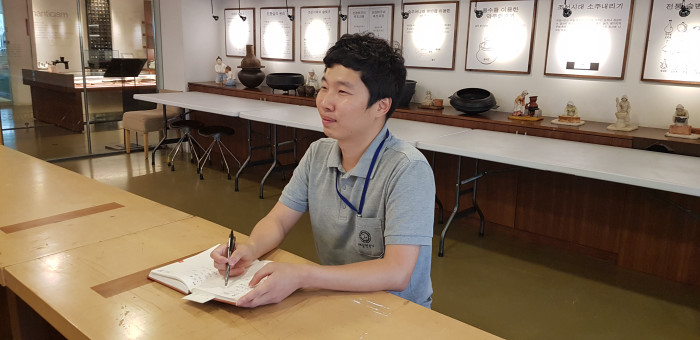 What kind of liquor do you like to drink?
I don't drink that much, so I typically do not enjoy spirits because of their high alcohol content. Instead, I like yakju that has a proper alcoholic content and gives off a just enough amount of alcoholic scent.
What exactly is yakju?

Though the name uses the letter "藥", it is not a type of liquor with medicinal effects like how most people think it is. It is called as it is based on the government's classification according to the Liquor Tax Law, but it does not mean that it is good for our body. Yakju is a bit different kind of liquor compared to makgeolli, which is typically brewed with starch, corn, and flour.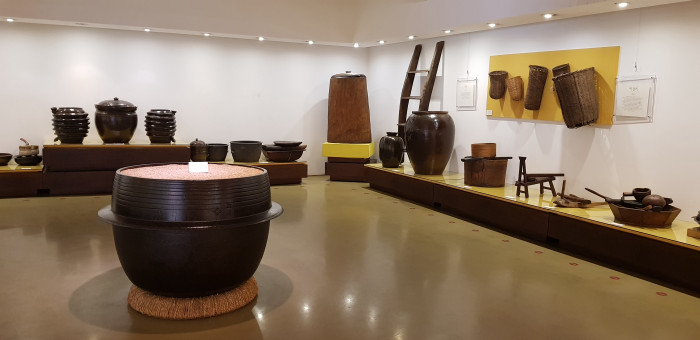 What do you believe is the most important aspect in liquor making?

No matter how great the ingredients are, they do not become liquor overnight. It takes at least 7 to 10 days and, since fermentation does not proceed by itself, we must consistently stir it and adjust the temperature. Such diligence and patience require time, so I believe time is the most important aspect.
Finally, what is the goal of Sansawon?
We are still not a big tourist attraction so certain difficulties exist when hosting various experiences. You can still take a look around the place, but the liquor making experience requires reservations while it takes a great amount of time to get here by public transportation. So we would like to gradually transform this place for more visitors to visit, experience, and enjoy more easily.
Written and photos by Ko Yeon-joo


Website www.sansawon.co.kr

<Copyright(c)2002 GGC All rights reserved.>