Let's get over the Corona Blues
at Yeoninsan Mountain Provincial Park
○ Introduction of 'Yeoninsan Mountain Provincial Park', a natural attraction to help overcome the Corona Blues.
- 'Nut Pine Tree Forest' and 'Azalea Tunnel', where you can stroll and relieve your exhausted mind and body.
- The wondrous scenery of 'Yongchugugok', created by a dragon rising into the sky.
- "Charcoal Kiln Site" and "Sori Road" filled with history and the sorrow of slash-and-burn farmers.

---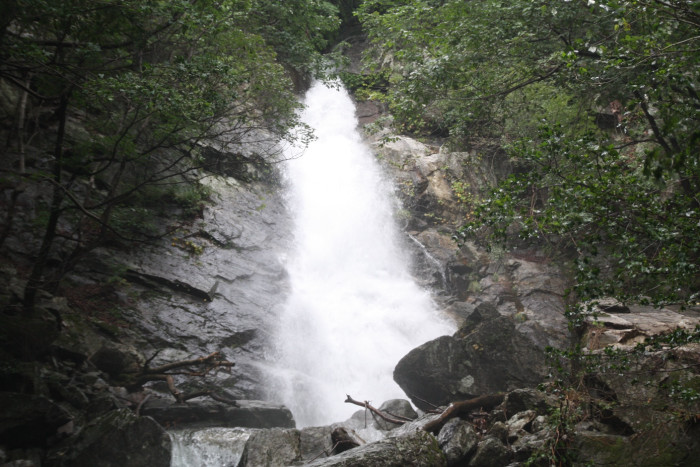 Recently, the spread of COVID-19 has led to a growing number of people seeking out the secluded nature away from the crowded city center. Forest-hunting trips are in the spotlight to relieve the so-called 'corona blues', causing depression due to COVID-19. Gyeonggi-do province has recommended 'Yeoninsan Mountain Provincial Park' as a natural attraction to console exhausted bodies and minds away from the anxiety of COVID-19, under blue skies and green forests.
Yeoninsan Mountain (戀人山) was named in 1999 by Gapyeong-gun County through an open name contest. The meaning is the "place where love comes true", for the originally nameless mountain, and it has been under direct management of Gyeonggi-do province since 2018, following nomination as provincial park in 2005. The park helps relieve stress and restore body & mind, with good strolling areas through the forest, perfect without even any special equipment. The Nut Pine Tree Forest boasts over 100 years of natural wonder, with trees and the Royal Azalea Tunnel.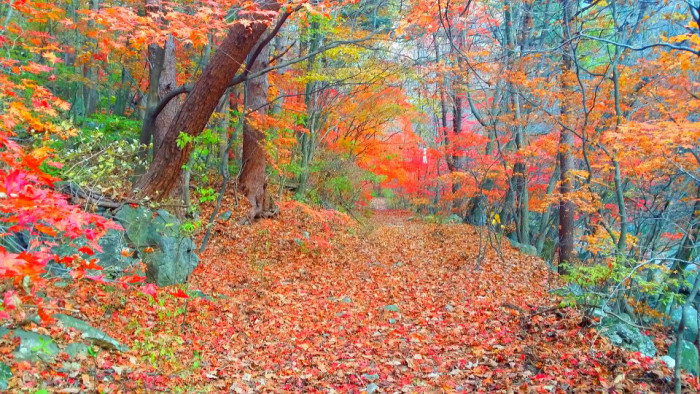 The wildflower colonies growing on each mountain ridge provide attractions to many mountain hikers. Not only dog's-tooth violets, the flower representing Yeoninsan Mountain, but also yellow violets, top-eyed flowers, and Geumgang bluebells are popular among mountain hikers. The Yongchugugok valley, which in a legend comes down as "A dragon ascended to the sky and embroidered into picturesque scenery over the nine curves", is also an indispensable treasure. Starting with the 1st valley of Waryongchu to the 9th valley of Nongwongye, 6 kilometers of trail offers a mystical feeling, as if visiting a miraculous world with an unspoiled clean ecosystem, crystal clear water like marble and rocks, with fantastic shapes spreading like folding screens in each valley.
Yeoninsan Mountain is also a place where we can see the lives of slash-and-burn farmers. Low stone work and stair-shaped landforms visible throughout the mountainside prove that this location was a living place filled with the sorrows of slash-and-burn farmers in the past. The charcoal kiln in which slash-and-burn farmers used to make oak charcoal to sell to maintain their livelihood, and the Sori Road where children of slash-and-burn farmers used to commute to school, help visitors feel the sublime history of people who created livelihoods with sweat and labor after having been pushed back by industrialization.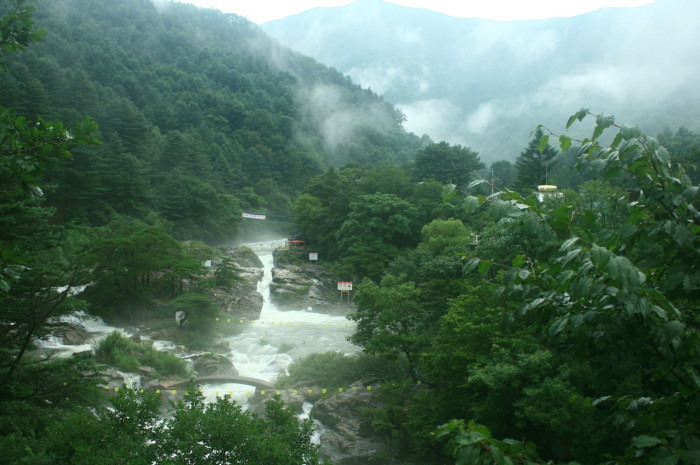 An official of Gyeonggi-do province said, "We will make it a representative green attraction site in the Seoul metropolitan area this year with the maintenance of safety-oriented trails, installation of storytelling signs using natural resources, and so on… We hope you to console your exhausted body and mind, suffering from COVID-19 restrictions, in Yeoninsan Mountain Provincial Park, where nature and people coexist and create stories."
<Copyright(c)2002 GGC All rights reserved.>