As the social quarantine brought about by COVID-19 is prolonged, days of longing for ordinary life continue. In particular, the nervous war between the children who cannot go to school and the children who are trapped inside the house and the mothers who have to take care of these children as they go into cohabitation for an unexpected long period of time has become a hot topic every day, with the ridiculous term 'war with the threesik'. In order to relieve the parenting stress of mothers brought about by COVID-19, it is said that they need quarantine of the mind, so I only hope that COVID-19 will withdraw as soon as possible.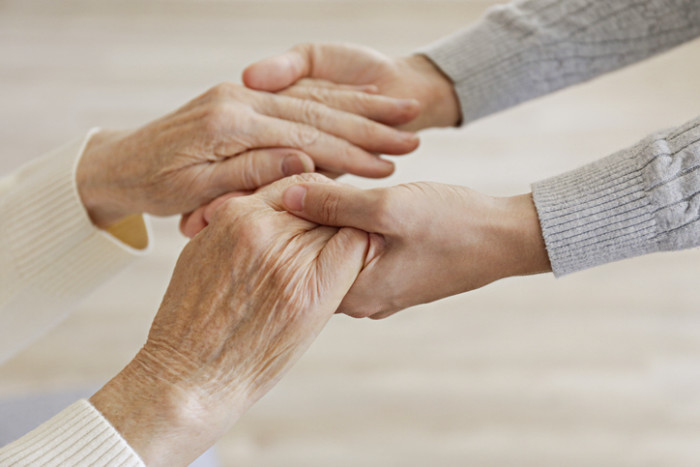 At Dangposeong, a ruins of Goguryeo in Yeoncheon, Gyeonggi-do, I stopped by a few days ago, I met the laughter of untimely children. It was not the mother, but the grandmother, who pressed the camera button while gazing at the children playing happily on the lawn of Dangposeong, where people were cut off. Perhaps the grandmother, who was caring for the children on behalf of her mother who went to work, couldn't beat the aching children's torch, and went out for a while. The mother, who had a mother to take care of the child, seemed to be fortunate, and the children who had a grandmother who gave the spring breeze instead of her seemed happy.
Among the many theories that explain why we humans are able to enjoy the same success (?) as they are today, there is the "Grandmother Theory," that grandmother's contribution was great. It means that only human grandmothers participate in parenting, caring for their grandchildren for a long time even after producing their own children, and their participation in parenting played a big role in the survival of humanity, who chose an exceptionally long childhood as an evolutionary strategy. Since grandmothers' participation in childrearing was based on cohabitation with a generation with a long lifespan, that is, an aging generation, an aging society that has emerged as a social issue today can be said to be the result of an important survival strategy for mankind.
COVID-19 poses a greater threat to an aging society as the mortality rate of older people is very high. Italy has a very high proportion of the elderly who die of COVID-19 in Italy, where the proportion of the aged 65 or older is 23%, and the rate of cohabitation with their children is much higher than other European countries, making the hearts of people around the world sick. have.
Still, the elderly in Italy are destined to remember their last time with their families, so I wonder if they are less lonely. This is because most of the elderly deaths in Korea alone end their last lives in nursing hospitals, where they have been fighting for a long time. It may be a dark side of an aging society that COVID-19 19 shows.
After COVID-19, our lives will surely change a lot. The meaning of a family having three meals together will also come to a new level. COVID-19 poses a new challenge to living with an aging generation, which has been an important survival strategy for mankind. There is a need for a survival strategy for an aging society that is completely different from what has been until now. We hope that the trials brought by COVID-19 will bring about a new leap forward in unity and solidarity for humanity.

<Copyright(c)2002 GGC All rights reserved.>