Enjoy walking the DMZ with a smart phone
- Pyeonghwa Nuri-gil application, 'Pyeonghwa Nuri-gil Stamp Tour' service to take place -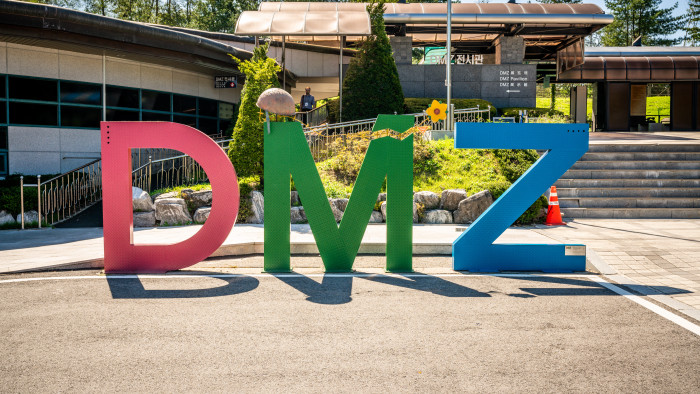 'Pyeonghwa Nuri-gil Stamp Tour' will begin this year, giving a full walk, and offers road guidance for walkers/runners along the 'Pyeonghwa Nuri-gil' through a smart phone application. Almost 400,000 visit 'Pyeonghwa Nuri-gil Stamp Tour' every year. For more convenient walking tours of Pyeonghwa Nuri-gil, Gyeonggi-do has created this application with a trekking certifier so that the visitors can enjoy walking tours.
The application gives information on the twelve courses of Pyeonghwa Nuri-gil and 'navigation' services, from which users are informed of their locations based on GPS data. Also, if there are deviations along the route, users will be told so they will not get lost.
For this application, the 'electronic certification (stamp)' is used for runners/walkers along Pyeonghwa Nuri-gil. Prior to this, visitors held paper stamp books, called 'Pyeonghwa Nuri-gil Passport', walked through Pyeonghwa Nuri-gil, which were stamped at each starting and closing point for each course. They then had to send course certification photographs to the administrators of Pyeonghwa Nuri-gil to receive the 'Full Run/Walk of the Road' certification.
The application involves recording only when a user is within a 50m of radius of the course, based on ICT. An 'electronic stamp' will be issued when he/she has fully walked/run 70% or more of the course, enabling more convenient and accurate certification. If a user has received an 'electronic stamp' for 189km over 12 courses of Pyeonghwa Nuri-gil, the information will be delivered to a Pyeonghwa Nuri-gil administrator alongside a simple questionnaire, which will offer the run/walk-through certificates and souvenirs. Full runners/walkers of 12 courses can initialize the already issued electronic stamps to run through Pyeonghwa Nuri-gil again. If he/she is successful again on running/walking through, he/she can leave his/her name in 'the Hall of Fame'.
Search for 'Pyeonghwa Nuri-gil Stamp Tour' on Google Play (Android) and AppStore (iPhone) and download it for use. Reports of suggested changes will be collected for future improvement. There is also a plan to introduce nearby tourist attractions, as well as road guidance, through voice.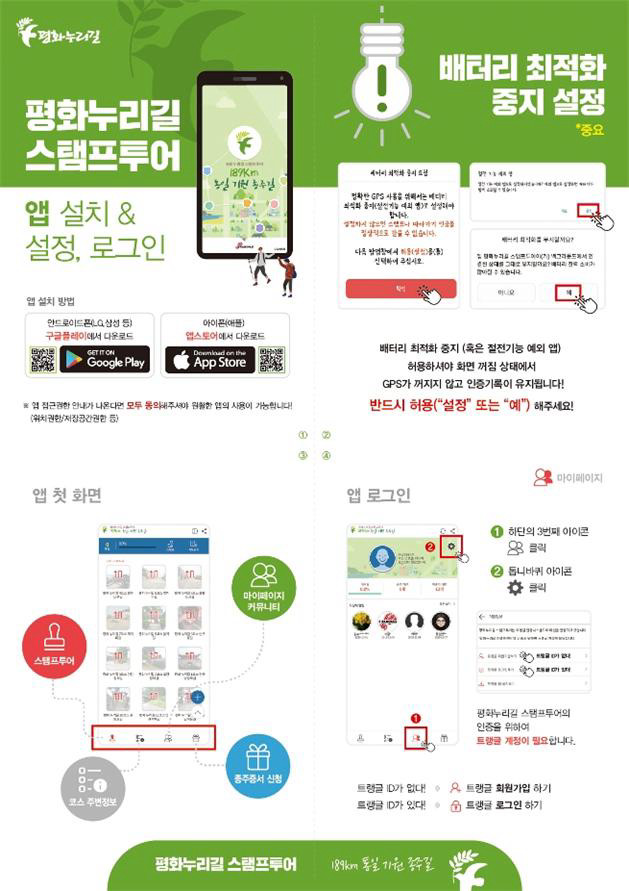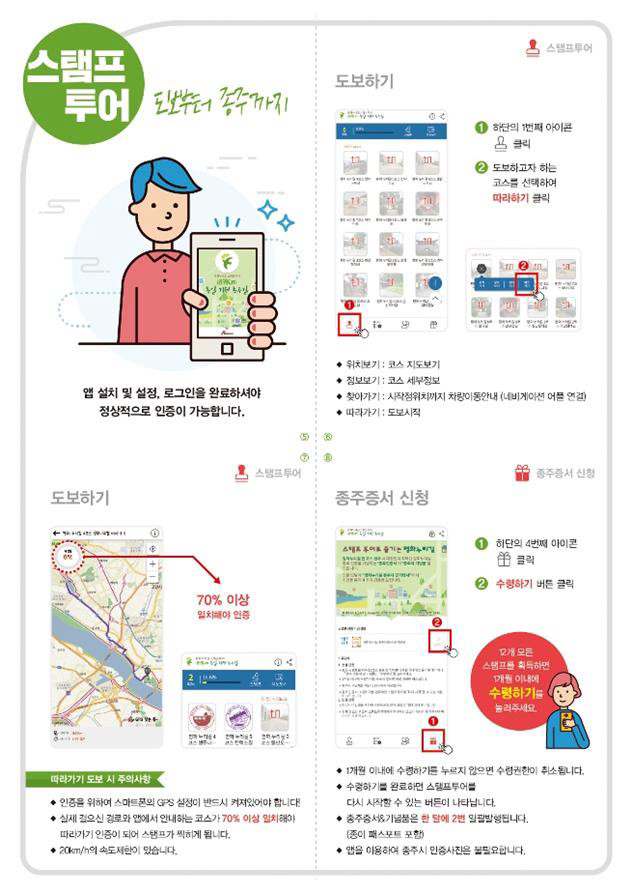 'Pyeonghwa Nuri-gil' opened on May 8, 2010. It is the country's northernmost walking route, consisting of 189km over 12 courses including four cities and the counties of Gimpo, Paju, Goyang and Yeoncheon. It covers historical and cultural tourist attractions, including seaside barbed-wire fences, the Hangang River, the Imjingang River, etc.
For details, refer to Gyeonggi-do DMZ (dmz.gg.go.kr) or the reservation website (dmz.ggtour.or.kr). Otherwise, call the administrator of Pyeonghwa Nuri-gil (+82-31-956-8310).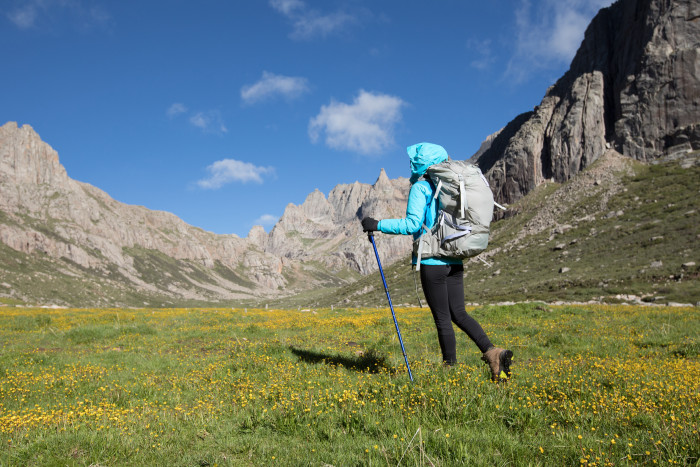 <Copyright(c)2002 GGC All rights reserved.>