■ Exhibition Outline
○ Exhibition name: Yesterday, Tomorrow OUTDATED FUTURE
○ Exhibition period: 2020.10.13.(Tue) ~ 2021.01.17(Sun)
○ Venue: GyeonGi Museum of Modern Art Project Gallery
○ Exhibition section: video, installation, performance
○ Participating Artist: Kwantaek Park (Artist in the 2020 GyeonGi Creation Center)
○ Curator: Minji Kang (Curator, GyeonGi Museum of Modern Art)
GyeonGi Cultural Foundation GyeonGi Museum of Modern Art (Director Mihee Ahn) will hold the final project 《Yesterday, Tomorrow》 of the 2020 Youth Artists Exhibition at the Project Gallery from October 13, 2020 to January 17, 2021. This exhibition is part of <Quantum Jump>, a collaborative project that GyeonGi Museum of Modern Art has steadily promoted with GyeonGi Creation Center since 2015. This year's resident artist Kwantaek Park is selected and presented.
In the wake of COVID-19, closed and reopened, the originally planned one-person live performance will be converted into video and screened in the project gallery during the exhibition period, and a monthly live performance will be held. (Schedule: October 13, October 31, November 21, December 19, January 16)
The performance is a continuation of the act of sequentially arranging scenes of old movies on luminous paper in an exhibition room directed by a single actor in a dark room through light. Depicts liquidity.

Demolition Man (1993), Terminator (1984/91), Blade Runner (1982), and other sci-fi movies from the 1980s to 90s that set around 2020 as the future, 《Yesterday, Tomorrow》 is the present or near future. It allows you to recognize and experience the clash of bizarre nostalgia and multi-layered time at this point in the past.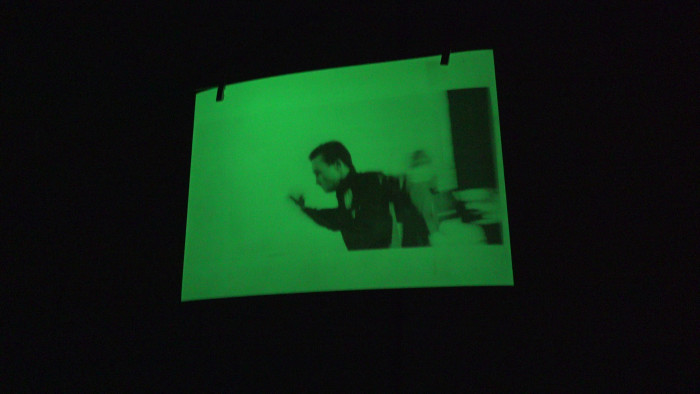 Meanwhile, the GyeonGi Museum of Modern Art and GyeonGi Creation Center have been holding the collaboration exhibition <Quantum Jump>, which supports the creation of young artists and discloses the results for 6 years. <Quantum Jump)> is a physics term that means a leap forward, and it is the name of the project that represents the condensed energy and potential of the selected artists. Both organizations support and support young artists' new attempts by holding exhibitions of selected artists among the artists in the GyeonGi Creation Center.
In 2020, GyeonGi Creation Center resident artist Kwantaek Park has participated in domestic and foreign artist residency including MMCA Goyang Residency. Representative exhibitions include solo exhibitions at Soma Museum of Art (Seoul, 2019), group exhibitions at Doosan Gallery (New York, 2018) and Hermitage Museum of Art (St. Petersburg, 2020).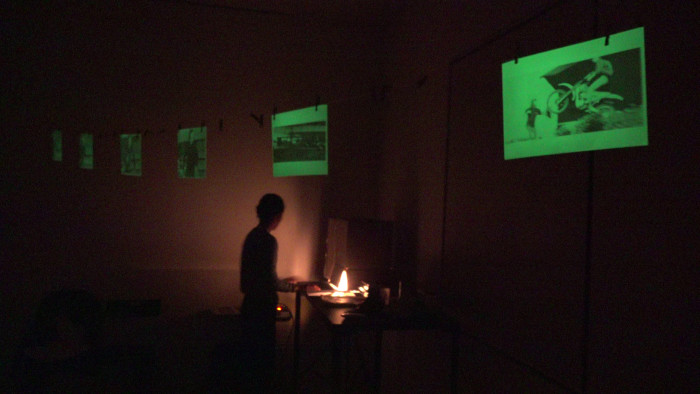 <Copyright(c)2002 GGC All rights reserved.>